Traveling full-time and living our RV Life, we get to experience different landscapes, different weather, and different air quality.
After being in northern Nevada and Palm Springs, California for several months and enjoying the clean blue skies, it was difficult to readjust to the smoggy skies in Bakersfield. However; the smog-sets are quite beautiful and we were even mesmerized by a smog moon one evening.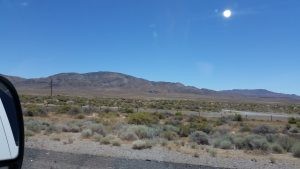 The skies in the Minden/Carson Valley area are stunningly blue.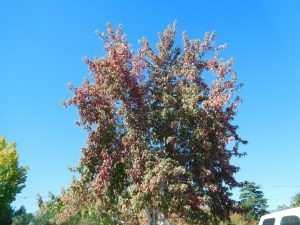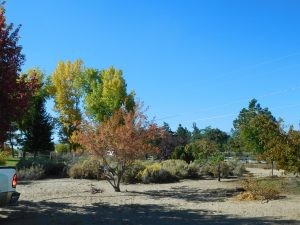 Autumn in Minden was beautiful with the blue skies and the multiple colors of Autumn.
Even in Palm Springs, the contrast of the bright blue skies and the snowy mountain tops were breathtaking.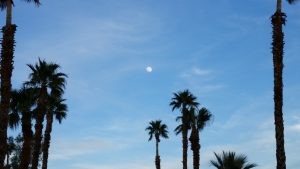 I'm always entranced with what I call a "day moon". It's just so cool to me to be able to see our planet's satellite, even in the daytime.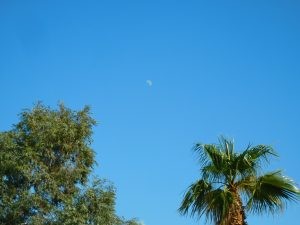 Blue skies and palm trees.
So, we go from the beautiful blue skies shown above and head over the hill from the Mojave Desert and see the smog covered Central Valley. Blech!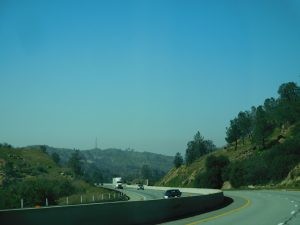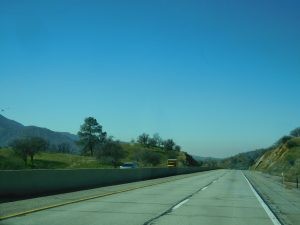 I cringed as we headed down the mountain into the muck and instantly felt sorry for my daughter and her family that are breathing this pollution every day.
There have been a couple of days when we've traveled around town and the smog is thick enough that you can see the haze only a couple blocks away.
Although the sky in the day is sickening, it does provide for some quite stunning sunsets.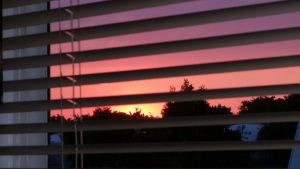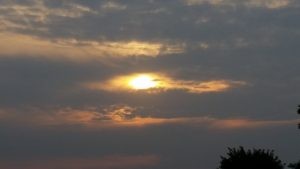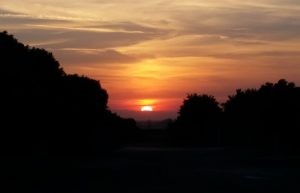 One evening, the smog was so thick that the moon looked like a giant pumpkin in the sky and was a hazy orange.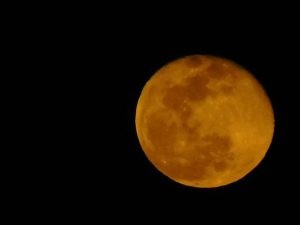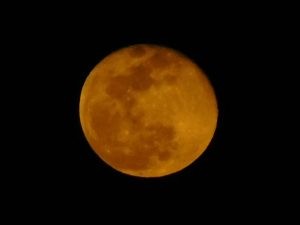 So, as you can see, beauty can always be found if you look at it in just the right way.
Each evening we look to the west to see just what the Universe will do with its paintbrush to turn the dirty brown into vibrant orange and pinks.